A few months ago, I discussed how you could use the Network Link Conditioner on your Mac to simulate different network connections. As of iOS6, Apple has added a Network Link Conditioner right into the OS meaning that you can set the quality of the network you wish to simulate right from your device allowing for even more accurate testing.

This section is located in Settings > Developer under Network Link Conditioner and looks like this :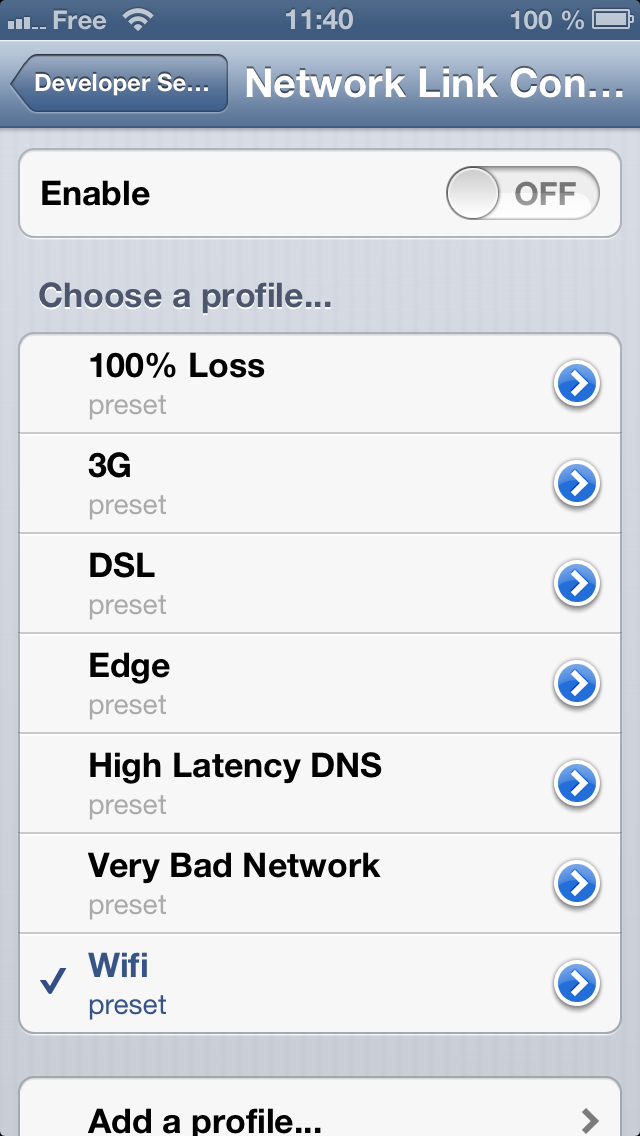 Usage is pretty self-explanatory but make sure you disable it when you're done testing!
For those of you who landed here because of Twitter, here's the original tweet:
Awesome! Network Link Conditioner built into iOS6. @ylechelle @alikaragoz @vinzius twitter.com/njouannem/stat…

— Nick Jouannem (@njouannem) September 25, 2012